Women enjoy experimenting with their hair, whether it's a hairstyle or a hair color! But, with so many options available, what is the best hair color for black women?
A dash of red can have you feeling fierce; a dash of green can make you feel like a forest fairy; and a dash of pink can remind you of your childhood and adolescence rebellion.
Notwithstanding, hair colors have had more benefits than simply adding a color pop to your textured look locks. A hair color change can assist conceal thinning hair as well as a visible scalp. Changing the color of your hair can also make it appear thicker. Choosing the correct hair color enhances your facial features and skin tone.
With so many choices, It is now time to choose the best color for your skin tone! We understand that you have a wide range of colors to choose from. So we've made it simple for you. Keep reading to see the 5 Awesome Colors for Women to Consider When Dyeing Their Natural Hair.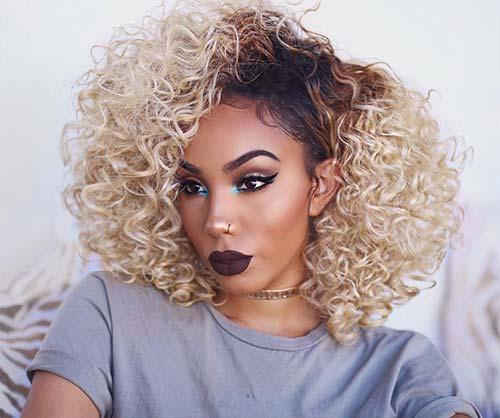 1. Dark Roots And Dyed Blonde Hair
This is the ideal slayer combination! Dark roots can lengthen your face, whereas bleached blonde hair can highlight features like your eyes and mouth. This combination, paired with that deep plum lip color, is to die for.
2. Blue Dye
A bold haircut such as this necessitates a bold color, such as blue, to complement it. The good news is that blue flatters every skin tone, so you'll look fantastic, sis!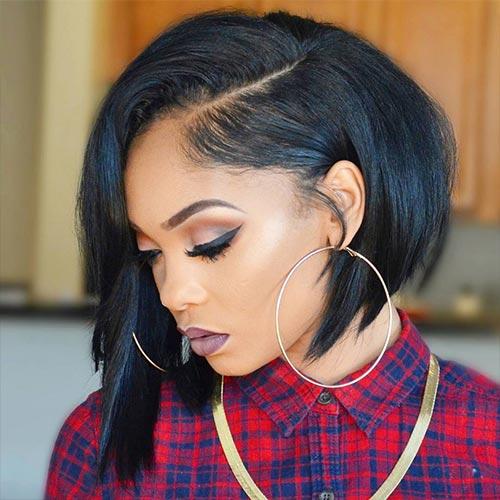 3. Deep Blue Highlights
Okay, I L-O-V-E this look. The deep blue highlights showcase her naturally black hair extremely well. Not to mention that lovely purple lip shade, flawless eye makeup, and those hoops. There's no fault here, only perfection.
4. Gold Wash
In terms of hair colors, gold will always be a safe bet. We adore how the gold highlights her curls and fro. gold is the winner!
5. White Dye
White is considered to be one of the best dyes out there, but it has been proven to be one of the most expensive to maintain and to do by the hair stylists. Celebrities like Nancy Isime and Amber Rose have proven this time without number that white is one of those colors you can't regret dyeing your hair.