The tragic loss of Chadwick Boseman has left quite a hole in the world, first and foremost the very real loss, as well as his sudden absence in the ongoing Marvel Cinematic Universe.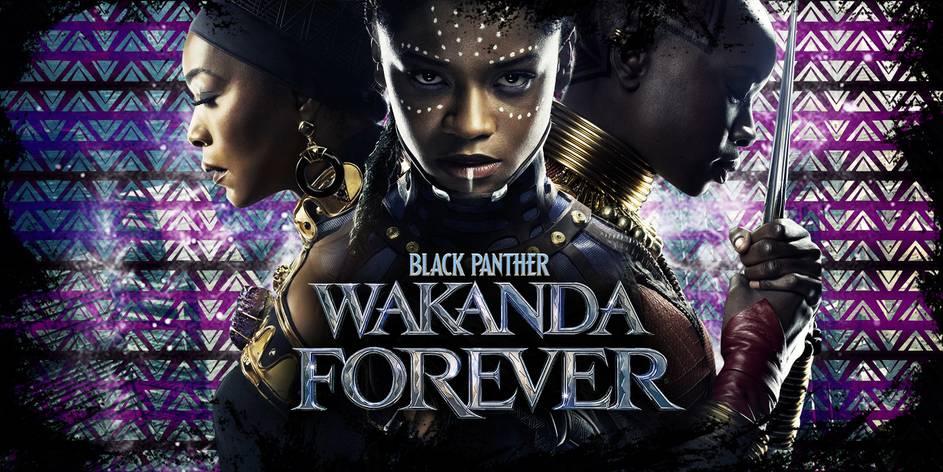 But the show must go on, as they say, and Black Panther 2, officially titled Black Panther: Wakanda Forever, is currently in the works. The movie is expected to both pay homage to the late actor and expand the wonderful world he helped bring to life.
Related: Black Panther: 'Wakanda Forever' Movie Review
Directed by Ryan Coogler, who also co-wrote the screenplay with Joe Robert Cole, Black Panther 2: Wakanda Forever will be taking fans back to Wakanda and exploring the nation's new place in the world. The first Black Panther brought about some major changes for the country, and we're sure that the Blip has probably had its own terrible impact as well. So it's going to be a very different Wakanda that greets fans when Black Panther 2: Wakanda Forever hits theaters, and we can't wait to see what it looks like.
With the return of familiar faces and the addition of some exciting new ones, Black Panther 2: Wakanda Forever promises to be quite the watch. The highly anticipated sequel is going to dive deeper into more earthly matters (or rather, aquatic). Read on for all the details about release dates, plot, characters, and more.
See Also: Black Panther 2: 'Wakanda Forever' Official Trailer
When Is Black Panther: Wakanda Forever's Release Date?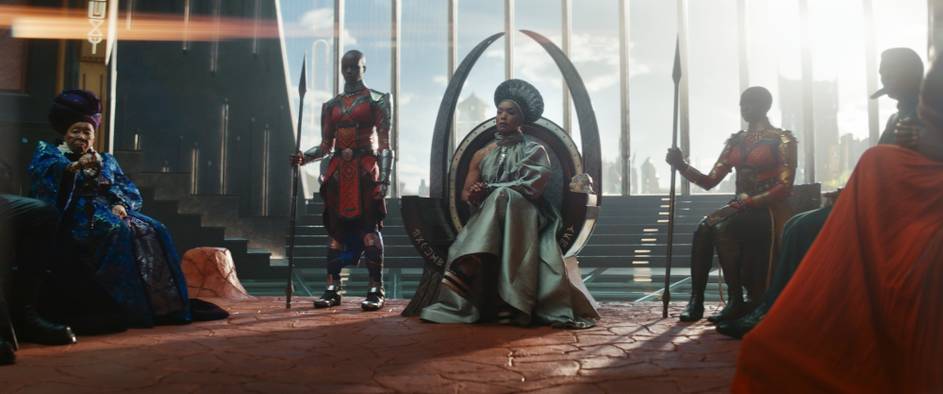 Black Panther: Wakanda Forever is set for release on November 11, 2022. The film was previously scheduled for May 6, 2022, and later to July 8, 2022, before ultimately being slated for its current November release date.
Due to the sudden and unexpected passing of Chadwick Boseman, the movie had to be reworked, which delayed production. Right now, it does look like the film is back on track to make its release date with a very promising cast of stars.
Who Is in Black Panther: Wakanda Forever's Casting?
In December 2020, Marvel Studios President Kevin Feige announced that the role of T'Challa would not be recast for Black Panther 2: Wakanda Forever. Speaking about the decision during Disney's Investor's Day event, Feige said:
While the King might be absent from the story, we will be seeing quite a few characters from the first movie returning for the sequel. The cast for Black Panther 2: Wakanda Forever includes Lupita Nyong'o, Danai Gurira, Florence Kasumba, Martin Freeman, Letitia Wright, Winston Duke, Angela Bassett, Tenoch Huerta, Michaela Coel, and Dominique Thorne.
Who Are the Main Characters in Black Panther 2: Wakanda Forever?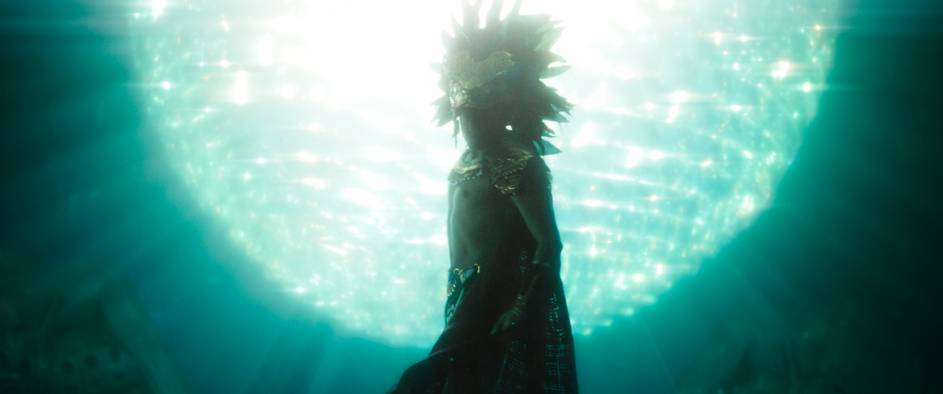 Without its titular hero, Black Panther 2: Wakanda Forever is going to be focusing more on the various supporting characters who appeared in the first movie. And some reports suggest the film will also be introducing some much-awaited classic characters as well, but we'll get to that. First, the returning characters:
Lupita Nyong'o will reprise her role as Nakia, T'Challa's former lover and part of Wakanda's War Dog spy network. She is from the River Tribe and at the end of Black Panther, T'Challa put her in charge of Wakanda's new humanitarian outreach program.
Danai Gurira will appear as Okoye. One of the most popular characters introduced in Black Panther, Okoye is the head of the Dora Milaje, T'Challa's all-female honor guard and effectively Wakanda's special forces unit. Gurira is also expected to reprise the role in an as-yet-untitled spin-off series on Disney+.
Florence Kasumba is set to eprise her role as Ayo, one of the Dora Milaje. First introduced in Captain America: Civil War, Ayo is a fierce and loyal warrior. Kasumba also played the character in The Falcon and The Winter Soldier, where it was revealed that she helped cure Bucky Barnes (Sebastian Stan) of his HYDRA brainwashing.
Martin Freeman will return as Everett K. Ross, a CIA agent who was saved by T'Challa. We don't actually know if Ross went back to America at the end of Black Panther or got dusted during the Snap in Avengers: Infinity War. Black Panther 2 will be a chance to catch up with the character and find out what he's been up to in this strange new world.
Letitia Wright will be reprising her role as T'Challa's younger sister, Shuri. One of the smartest people in the MCU, Shuri designs Wakanda's technological advancements. There have been rumors that Shuri may have a larger role to play in the sequel than she had in the first film. While this hasn't been confirmed yet, Shuri does become Queen of Wakanda and Black Panther in the comics during a time when T'Challa had lost both titles. Angela Bassett will also return as Ramonda, mother of both Shuri and T'Challa.
Winston Duke will appear as M'Baku, the leader of Wakanda's mountain tribe, the Jabari. A powerful warrior and an occasional ally of T'Challa's, M'Baku might not be a global superhero like his king but he's still a pretty formidable force.
Michael B. Jordan, who played the antagonist Erik Killmonger in Black Panther, has previously said that he is open to returning to the MCU if asked. We don't know if anyone's asked him yet but the fans sure would love to see him again.
As for new characters, Dominique Thorne will be playing Riri Williams, the superhero known as Ironheart. Riri is a genius inventor on par with the late Tony Stark (Robert Downey Jr.) and she creates a suit of armor that rivals his. A relatively new addition to the comics, Ironheart has been quite popular since her debut and it looks like the character will have a big role in the MCU. Thorne will also be playing Riri in an Ironheart Disney+ series.
Tenoch Huerta will star as Namor the Sub-Mariner, the King of Atlantis. Essentially Marvel's Aquaman (even though Namor debuted two years before the DC character), fans have been hoping to see the iconic anti-hero in the MCU for a very, very long time now and now he's finally set to make his arrival. Michaela Coel will be playing the character Aneka, who in the comics is the combat instructor for the Dora Milaje.
Does Black Panther 2: Wakanda Forever Have a Trailer?
The first official trailer for Black Panther 2: Wakanda Forever premiered at San Diego Comic-Con and was subsequently released online on July 23, 2022. The trailer, which is set to a cover of Bob Marley and the Wailers' "No Woman No Cry" sung by Tems remixed with Kendrick Lamar's "Alright" shows off the film's gorgeous visuals as Wakanda mourns the death of King T'Challa while Namor prepares his city of Atlantis for war. The trailer concludes by teasing that one of the women of Wakanda will be taking on the mantle of the Black Panther.
The second trailer for Black Panther 2: Wakanda Forever was released online on October 3, 2022. This time the trailer is set to Sampa The Great's "Never Forget" and we get much more of a sense of the overall scope and story of the film, as Wakanda, still reeling in from the death of King T'Challa, is at war with Namor and the forces of Atlantis, and hints that Shuri will be the one taking the mantle of the Black Panther.