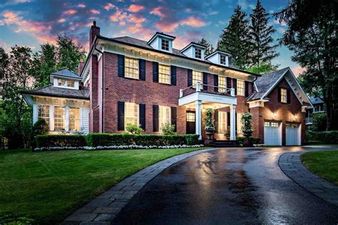 Investing in real estate can generate a very positive benefits in a long term, and therefore, this is an excellent strategy to ensure your financial independence in the future.
Real estate investments are very profitable since because they help you to gradually increase your wealth, and therefore, they offer you many advantages in a long run.
However, if you are thinking of buying a house, an apartment, or any other property, you must take certain precautions so that you do not waste time or money.
Related: 5 Step-by-step on How to be Financially Independent in Your 20's
Learn to invest in real estate successfully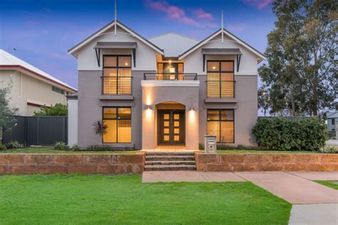 Investing in real estate is not something you can learn overnight, nor does it offer immediate results. In this sense, we recommend that you define your investor's profile before taking the first steps, or else you could significantly risk your money.
The ideal thing is that you know how the real estate market works and get advice from an expert before allocating funds to buy or rent real estate; especially if you have no previous experience in this field.
The objective of this article is to explain how to make real estate investments based on your objectives and with as much information as possible, that is, maximizing your resources and minimizing risks with great precision and detail.
We will tell you the step by step of the investment process, the mistakes you should avoid when buying properties, and a few important recommendations so that everything goes satisfactorily.
That way you will be better able to make good investment decisions, and therefore, your finances will remain balanced.
See Also: How To Import Cheap Clothes From China to Nigeria
What is real estate?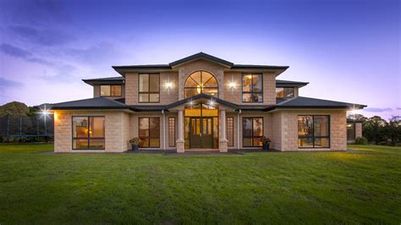 Before delving deeper into this topic, you need to know what real estate is. To begin with, we can say that real estate, commonly known as real estate, is a land-linked property, that is, it is inseparably linked to it.
Houses, apartments, plots, land, farms, and ultimately, any other property that cannot be physically or legally separated from the ground, is part of real estate.
Why make this type of investment?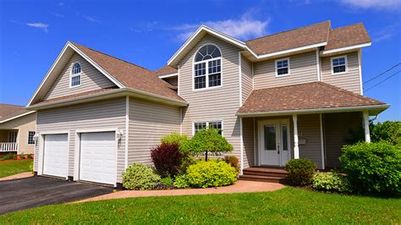 Investing in real estate is one of the most lucrative investment strategies that you can consider, since properties tend to appreciate in value over time, and therefore, not only allow you to recover what you invested, but also earn you extra money when you sell them to a third party.
Despite the fact that the real estate market can expand and contract according to external factors, in the same way it continues to yield favorable results over time, that is, in the long term.
Consequently, experts recommend investing in real estate if you want to increase your wealth, or if you are thinking of retiring comfortably over the years.
See Also: Full Guide on How To Make Money on YouTube in Nigeria
How can you invest in real estate?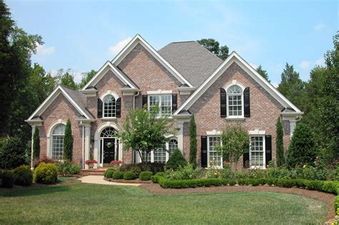 Are you wondering or thinking how you can invest in real estate successfully? This is one of the wisest decisions you can make throughout your life, however it is recommended that you know how to do it so that you do not waste time or money.
For this reason, we will share a step by step that will be very useful if you are determined to make real estate investments soon:
1. Identify the capital you have available
The idea is that you must be a cautious and an intelligent investor, and this means that you cannot invest all your money in the purchase of real estate.
So, the most sensible thing is that you define your capital in order to determine how much money you can invest in the real estate market without incurring unnecessary debt or embezzlement.
Without a doubt, this is the starting point to invest in real estate without putting your capital at risk, or without generating headaches in the future.
2. Define the property
There are various types of real estate in which you can invest on, such as commercial premises, tourist complexes, warehouses, residential homes, apartments, offices and more.
However, each one will offer you a different return or profit margin, and therefore, you should select those that best suit your requirements in the medium or long term.
Generally, people who are interested in real estate investment decide to buy residential property because they can remodel or improve it, and in the end, this has a positive impact if they decide to rent or re-sell it later.
This is because the remodeling processes increase the value of real estate profoundly, which modifies its rental or sale price, and therefore, your benefits will be greater.
Another great idea is to invest in commercial or industrial premises, since their leases are more profitable than those of residential homes or apartments.
3. Analyze the profitability of the property
It is true that real estate generates a good return on investment , but even so, it is necessary to emphasize that this does not happen overnight.
This means that you will receive a very long-term return, especially since the revaluation of the property takes a long time.
The most advisable thing is that you consult with a broker, or real estate agent, on those properties that offers you a return and you will completely adjust your financial plans, or otherwise, you could create expectations completely unrelated to the real estate market.
4. Try to buy high-end real estate
If you are thinking of investing in real estate and you have considerable capital, then we recommend buying high-end homes (those are part of projects that offer multiple comforts or amenities to residents).
All these benefits add great value and incredible attractiveness to real estate, and although it will take you a long time to sell them in the future, you can be sure that their value in the real estate market as at that time will be much higher than its initial value.
In a more simpler words, high-end properties generate a higher return, regardless of whether they are rented or sold.
Now, this cannot be an impediment to investing in real estate, since there are "low-cost" properties which allow you to have a higher return on investment. Thanks to the fact that the income generated from leases or rentals, make them a very interesting option.
5. Study your investment options
Previously, people used to request credits or mortgage loans to acquire real estate. However, technological advances have put aside this traditional mechanism, so that today you can invest in real estate through newer or less bureaucratic systems.
In the same way, there are incentives and promotions from governments to promote the sale of properties, for which you can access loans with low and attractive interest rates.
Even if it is a purchase of your own home , you could receive a subsidy on your credit. So check the alternatives offered by your government before taking a step.
How to invest in real estate with little money
The fact that your capital is not very large doesn't mean that you cannot invest in real estate today. On the contrary, if you follow some basic tips, such as the ones we will share with you below, we assure you that you will be able to invest in a property that interests you.
6. Invest through crowd funding platforms
Digital loan platforms can be your best allies when investing in real estate with little money. In them you can get real estate offers that are completely adapted to your investment budget, and best of all, they are 100% reliable, safe and transparent.
Indeed, there is no way to be scammed through these platforms since they have totally serious and responsible audit teams, so your investments will yield the expected results.
The most popular at the moment are those that allow you to start investment portfolios in real estate projects with a really tiny amount, which will fit like a glove if your capital is not very high.
7. Buy properties and reform them
If you do not have a very high capital to invest in real estate, the most appropriate thing is for you to buy houses of average value that you can later improve or reform. Try to buy low-end real estate that you can condition in a short period of time.
In this way you can control the expenses of reconstructions, remodeling or reforms, and therefore, you can optimize your money in style.
However, you should make sure you get properties that do not need very important changes or structural reforms. In the end, you will turn them into revalued real estate and you will end up earning good money.
8. Invest in tourist properties
Not all tourist properties require a multi-million dollar investment. On the contrary, today it is completely feasible to buy summer houses, chalets, or cabins that you can rent for vacations and earn a substantial income.
For example, a good strategy is to invest in real estate of this type, or even rent and furnish them and then list them on platforms such as jiji, property.ng etc , in order to get consecutive guests.
9. Invest passively
Experts recommend investing in real estate passively, or through a team of real estate investors, as they are best able to get deals that fit your budget consciously and realistically.
In addition, it should be noted that these specialists have the power to pool their money to make important real estate investments, taking into consideration that each investor will obtain substantial profits.
Another point in favor of working with real estate advisors is that they can help you list certain properties on the stock market, which will greatly diversify your investment portfolio.
In fact, investing in the stock market is also another great idea if you are looking forward to increase your wealth, so you should not rule out this option under any reason or circumstance.
10. General recommendations for investing in real estate
To finish the recommendations, here we leave you a series of important tips to make real estate investments in a serious, safe and responsible way:
Evaluate all the options you have at hand, because it is only then will you be sure to invest in the one that suits you best (do not invest in the first property they offer you).
Invest in commercial or industrial premises, and even in tourist properties, since their profitability is higher.
Invest in real estate that fits your budget; In this way you will protect your assets and avoid unnecessary debts.
Request a real estate loan through the most reliable crowd funding platforms that exist in the market.
Try to buy your properties when they are up for sale (their price will be more attractive to you; just make sure that the construction company is totally reliable).
Do not underestimate the costs of repairs, reforms, or remodeling if you are thinking of investing in a low-end real estate (remember that all this will generate expenses for labor and materials).
Currently you have multiple mechanisms and strategies to achieve your financial independence, such as binary investments, and of course, real estate investments that we have presented throughout this article.
However, the latter are some of the most profitable, especially if you are thinking about the future, or if you are not expecting an immediate return.
Related: Florida Homeowners Insurance All You Need To Know In 2022
Main mistakes to avoid with these investments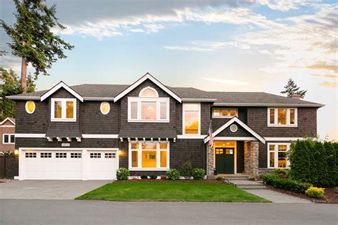 Investing in real estate is a smart decision that you should make to stabilize your finances in the medium or long term. To achieve this goal, you must know the main mistakes that you must avoid as a real estate investor:
1. Not paying attention to the location of properties
Location plays a crucial role in real estate valuation, and therefore you must ensure that your properties are located in a very attractive, safe or central areas.
In other words, a bad location can dramatically affect your return on investment, regardless of the type of property you want to buy (commercial premises, homes, houses, etc.).
Therefore, it is essential that you verify that the property and ensure it is in a safe area so that its revaluation potential can be high.
At the same time, it is recommended that the area where it is located must have a good range of services, since these aspects also have a positive effect on its value.
2. Expect an immediate return
If you need to make investments that will generate immediate dividends, then you are on the wrong track.
You must set realistic goals, which means understanding the fact that real estate investments do not generate a return overnight. Simply put, real estate is not a short-term investment .
Consequently, we recommend that you develop an investment plan tailored to your needs, taking into consideration that it will take you a few years to recover what you invested.
So, if you want a faster return, we recommend investing in gold , since its level of liquidity is really impressive.
3. Mortgage your real estate without evaluating the risks
Real estate tends to act as mortgage guarantees in most cases, but this does not mean that you should resort to this option as soon as you face an economic hardship.
Keep in mind that mortgage loans can play tricks on you if you fail to honor all of their agreements, and in the end, you could lose your assets abruptly and forever.
Conclusively,
Investing in real estate can help you achieve financial independence in the future, but you must make sure to act prudently and seriously throughout the investment process so that the results can be completely successful and favorable.
We hope that you find this information useful and helpful. Please like, share and drop your comments down below and follow our Facebook Page for more.