Located in the heart of Nigeria's capital city, Abuja, Jabi Lake is a popular destination for locals and tourists alike. This man-made lake offers a peaceful retreat from the hustle and bustle of city life and is a great spot for relaxing, picnicking, and enjoying outdoor activities.
Table of Contents
History and Formation of Jabi Lake
Jabi Lake was created in the 1980s as part of the city's urban planning efforts. The lake was formed by damming a small stream that flowed through the area, and it has since become a popular recreational spot for Abuja residents. The lake is surrounded by lush greenery and is home to a variety of aquatic life, including fish, turtles, and birds.
Also Read: Top 10 Most Expensive Estates in Abuja Nigeria (Built For Only The Rich)
Things to Do at Jabi Lake
Jabi Lake offers a wide range of activities for visitors of all ages. One of the most popular activities is taking a boat ride on the lake. Boat rides are available at affordable prices, and visitors can choose between paddleboats and motorboats. For those who prefer to stay on land, horseback rides are also available along the lake's shoreline.
Jabi Lake also has several picnic spots and playgrounds, making it a great spot for families with children. There are also several restaurants and snack vendors located around the lake, offering a variety of food and drink options.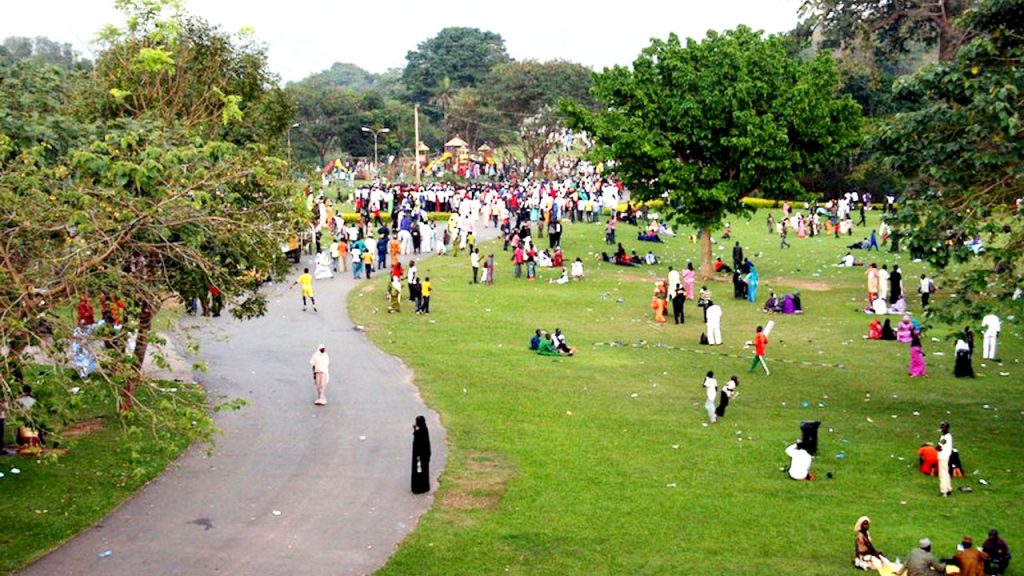 Costs and Accessibility
The cost of activities at Jabi Lake is relatively affordable, making it accessible to people of all income levels. Boat rides cost between 500 and 2000 Naira depending on the type of boat and duration of the ride. Horseback rides cost around 1000 Naira for a 30-minute ride. Picnic spots and playgrounds are free to use, although visitors are expected to keep the area clean.
Jabi Lake is easily accessible from all parts of Abuja, with several major roads leading to the lake. There is ample parking available for visitors, and public transportation options are also available.
Conclusion
Jabi Lake is a beautiful and serene oasis in the heart of Abuja, offering visitors a chance to escape the hustle and bustle of city life and enjoy the natural beauty of the area. With a wide range of activities and affordable prices, Jabi Lake is a great spot for families, couples, and individuals looking for a peaceful and relaxing day out. Whether you're taking a boat ride, enjoying a picnic, or simply enjoying the scenery, Jabi Lake is sure to leave a lasting impression.